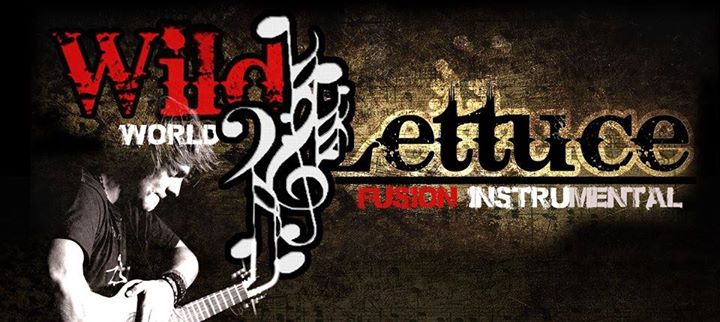 Wild Lettuce live at Octopus Garden
October 16, 2015 at 7:30 pm
Octopus' Garden Restaurant & Wine Bar
Wild Lettuce is back at The Octopus Garden!!!!
Limited seating so booking is essential.
R30.00pp cover charge
Wild Lettuce Biography:
Many solo artists make use of pre recorded backing tracks similar to karaoke but now a phenomenon called 'live looping' has been on the upsurge in South Africa for a while and there are quite a few local musicians who make use of this method of song creation. How this works is that a short snippet of an instrument is played live and recorded digitally into a "loop-pedal" which then plays the 'loop' back over and over. More instruments, sounds, beats etc. are then layered on top allowing the musician to create an 'on-the-spot' backing over which they then perform. It sounds simple, but only a few artists have been able to master live-looping and turn it into an art-form. Reinhardt Buhr (AKA Wild Lettuce) is one of those individuals making his mark on the SA music circuit.
Hailing from Wildernis near George, he started gigging just on the nylon-string acoustic guitar and has since added Australian didgeridoos, an electric cello, drum machine, percussion, beat-boxing and even uses a phone app to include a more modern dub-step style element to some of his songs.
Buhr is completely self taught which is hard to believe when you see how he masters the instruments on stage. He learned to play steel-string acoustic guitar at the age of 18 and played his first gig at age 21 on a nylon-string guitar using a bank card as a plectrum! He gradually moved to playing a Nuevo-Flamenco lead style which has since given Wild Lettuce's music its distinctive flavour. He explains that his influences range from the likes of Rodrigo Y Gabriela and Vivaldi right through many genres to Iron Maiden, Apocalyptica and System Of A Down. He prides himself on the diversity of his music and calls it "World Fusion Instrumental" which about sums it up as you really can't box it into any one style or genre.
His repertoire is comprised mostly of originals but he does add a few cover songs to his set adding a unique 'Wild Lettuce' spin to them. The Wild Lettuce version of Rolling Stones' 'Paint It Black' is a firm favourite along with his rendition of AWOL Nation's "Sail" and a remarkable version of the theme tune to the Game Of Thrones TV series. One piece he announces: "This next track is Beethoven's 'Fur Elise', and this is not how it goes!" Then he launches into a furious guitar, didgeridoo and cello performance that is purely breathtaking. "Flamenco Origins" is one of his original tracks and Buhr says that this particular composition epitomises the essence of where it all started. Although Wild Lettuce's music is instrumental Wild Lettuce uses the song titles to inspire him when composing.
Many of the songs Reinhardt plays are totally improvised and vary each time he plays them. His live performances are dynamic and exhilarating as he deftly switches instruments and dancing over the pedals while creating his loops. The lightning-fast speed at which he picks his guitar strings and bows the electric cello is seems crazy and you almost forget that all the sounds you are hearing come from just one musician. The rate at which his fingers hit the pads on his drum machine while playing didgeridoo at the same time looks impossible.
A few songs into his set Wild Lettuce treats the audience to a 'Loop Demo" where he creates a piece made up on the spot using all his instruments to show the audience how it's done. Reinhardt says that one of the reasons he does this is to dispel any scepticism that he uses backing tracks. He also explains that he makes use of the Boss RC-300 loop station in a fashion that is very different to the 'standard' looping. Reinhardt is very innovative and is constantly coming up with new concepts, ideas and sounds to add to his organic music and mixes all the sounds himself from the stage. The didgeridoos he uses on stage are of his own creation and he utilises them ingeniously using startling breathing techniques, effects and even beat-boxing or whistling down them. Reinhardt's message to fellow 'loopers' is: "Try and make your loops NOT sound like a loop!" Also," Feed from your inspiration and don't be afraid to make mistakes".
Recently signed by MyMusicMatrix, Wild Lettuce is currently touring his fifth album "Profound Energy" and will shortly be in studio to record the sixth which, he promises his fans, will be "Epic". Wild Lettuce creates all his own artwork and edits his own videos which now have attained over 200,000 Youtube views. When it comes to technology, he is very clued up. Wild Lettuce even has a downloadable 'Augmented Reality' app so you can interact with all his social media via your smart-phone. Wild Lettuce promises his growing fan-base that he will try to answer their correspondence personally.
Having already performed live on national TV and in radio station studios, Wild Lettuce is fast becoming a local star. Wild Lettuce has already performed alongside heavyweights such as Guyy & The Fox (Australia), Prime Circle, Parlotones and Arno Carstens.
Where to from here? Wild Lettuce hopes his music will thrill, inspire, refuel the mind and revive the soul.
Wild Lettuce has just moved to Cape Town permanently and promises that fans will be seeing more of him.
Official website – www.wildlettucemusic.com
Wild Lettuce is proudly represented by MyMusicMatrix
– Working Together Supporting SA Music –
www.mymusicmatrix.com
For bookings and media interviews please contact Aidan Harper on 083 730 5549 or bookings@mymusicmatrix.com
For media: High resolution images and videos are available on request.
For Buhr-Zooka Didgeridoo orders: info@mymusicmatrix.com